On Wednesday, December 2, Islamic State published a video of a Russian-speaking jihadi executing an alleged Russian spy. In the video, the victim says he is an ethnic Russian who lived in Grozny in Chechnya and studied in Maikop in Adygeya, another Russian North Caucasus republic. He said he was recruited by Russia's Federal Security Service and send to the Caliphate. He identified himself as Magomed Khasiev, born on August 4, 1992.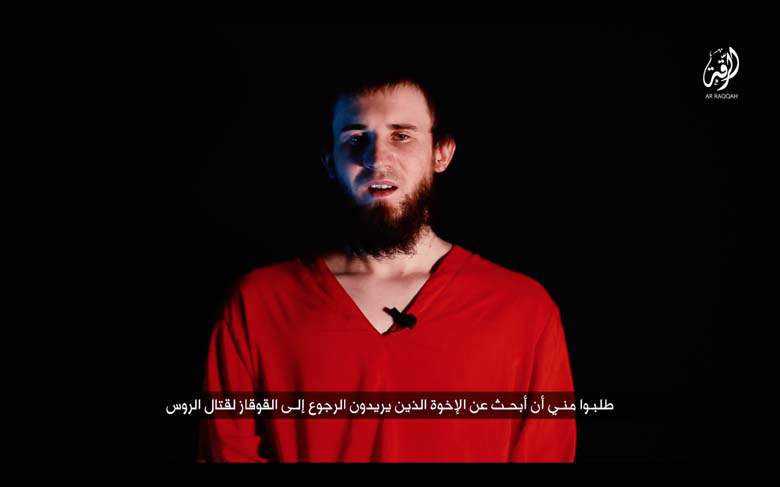 Anton Naumlyuk, journalist of Russian bureau of Radio Liberty has found information confirming the identity of the victim. He came across a comment in the Instagram account of Chechnya's leader Ramzan Kadyrov, which is often used by Chechens as a means of feedback: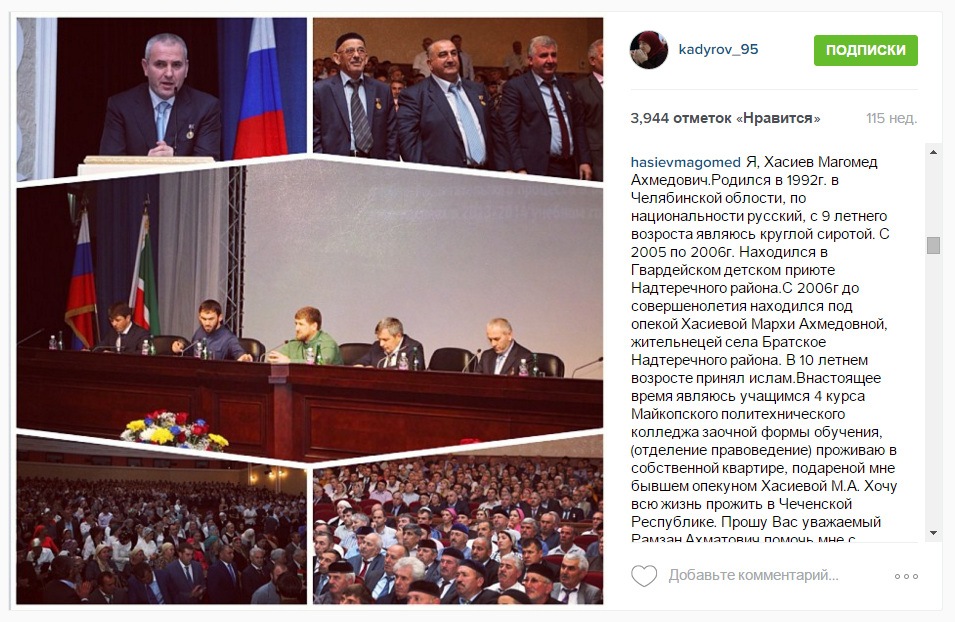 Magomed Khasiev explained to Kadyrov he was born in Chelyabinsk region in the Urals in 1992, was orphaned at the age of 9, and 5 years later was adopted by a Chechen woman from a small village. He allegedly converted to Islam at the age of 10. He told Kadyrov he was a law student and wanted to live in Checnya his whole life. Khasiev asked the Chechen leader to help him find a law practice.
The details provided in the Instagram comment (date of birth, ethnicity, places of residence and studies) closely match Khasiev's testimony in the ISIS video. It seems that Kadyrov did not in the end help Khasiev to find law practice since, according to the video testimony, Khasiev was busted with drugs by FSB operatives, who blackmailed him into becoming their agent inside ISIS. He got to the Caliphate through Turkey and briefed the FSB via a liaison on the citizens of Grozny and Maikop who were planning to join or had already joined ISIS.
According to the video testimony, Khasiev's latest batch of info was related to a medical student who was an ISIS recruiter. Interestingly enough, on December 1, two students of Stavropol Medical Academy were sentenced to several years in prison as ISIS rectuirers. However, they were arrested in November 2014, meaning that if they were indeed reported by Khasiev, he must have spent months undiscovered, not sending any information to the FSB. What's certain is that he indeed was discovered and executed by a Russian-speaking ISIS militant.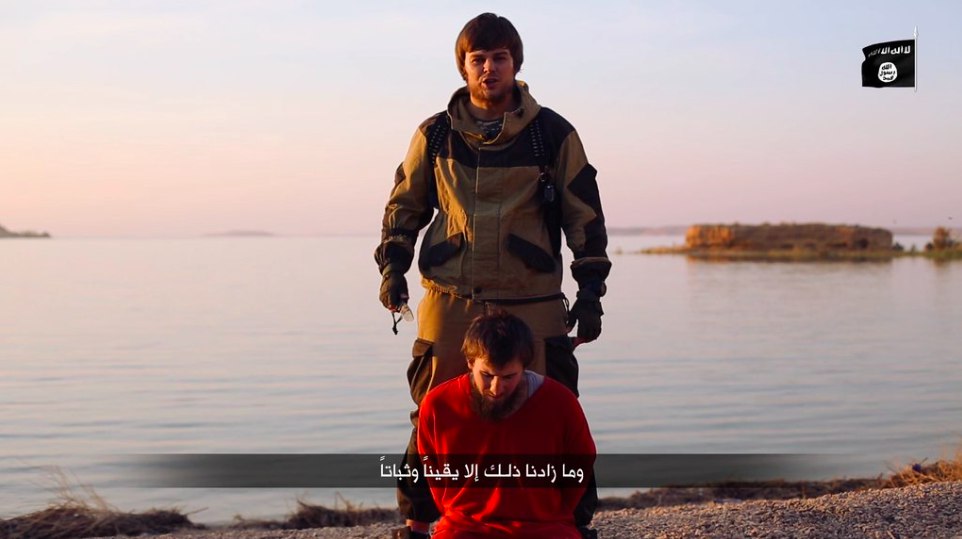 Another confirmation of Magomed Khasiev's indentity is his VK page (saved copy). His latest photo there is from April 2014, yet it is clear this is indeed the person in the execution video.