This post is also available in:

Русский
In November 2015, our team reported RBK-500 ZAB-2,5SM cluster bombs being used by Russian Air Force in Syria. We found incendiary bomblets in a photo in a Syrian rebel-controlled town of Maaret-al-Nouman's Facebook group, as well as footage and photos of an incendiary cluster bomb attack on a bakery and an olive oil factory near the village of Binin.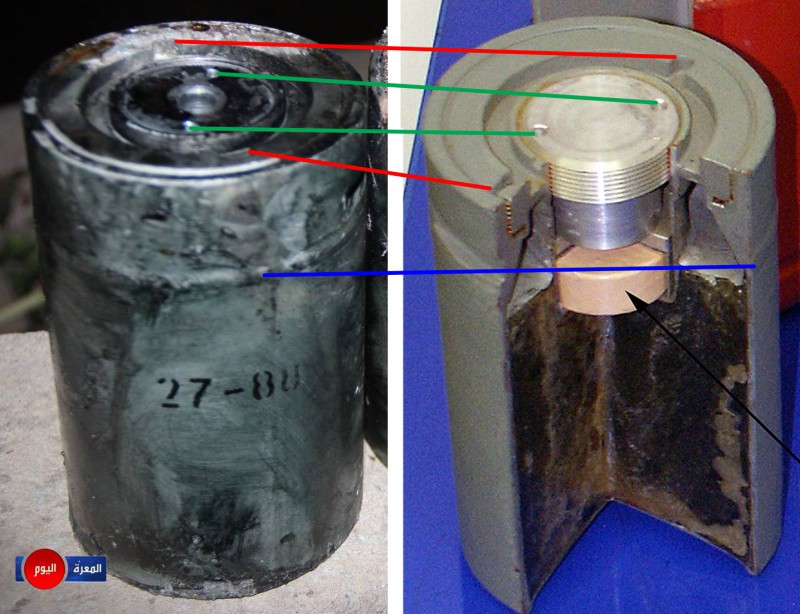 In December 2015, Russian Ministy of Defence spokesman Igor Konashenkov denied accusations of cluster bomb use, saying that there are no cluster bombs at Russia's airbase in Syria.
On June 18, 2016, RT (ex-Russia Today) posted footage of Russian Minister of Defence's visit to Hmeymim airbase (a copy of the original video available here). Bloggers immediately noticed the video clearly showed RBK-500 ZAB-2,5SM incendiary cluster bombs:
#PT During MOD visit, a Su-34 was carrying 5 RBK-500 ZAB 2.5SM incendiary cluster bombs. https://t.co/NzmjPFqR52 pic.twitter.com/ejy2V6YlNh

— Green lemon (@green_lemonnn) June 18, 2016
After this information spread, RT edited the YouTube video, cutting the incendiary cluster bomb footage:
However, you can still see the cluster bomb footage in YouTube's preview, if you hover you mouse over the RT video's timeline: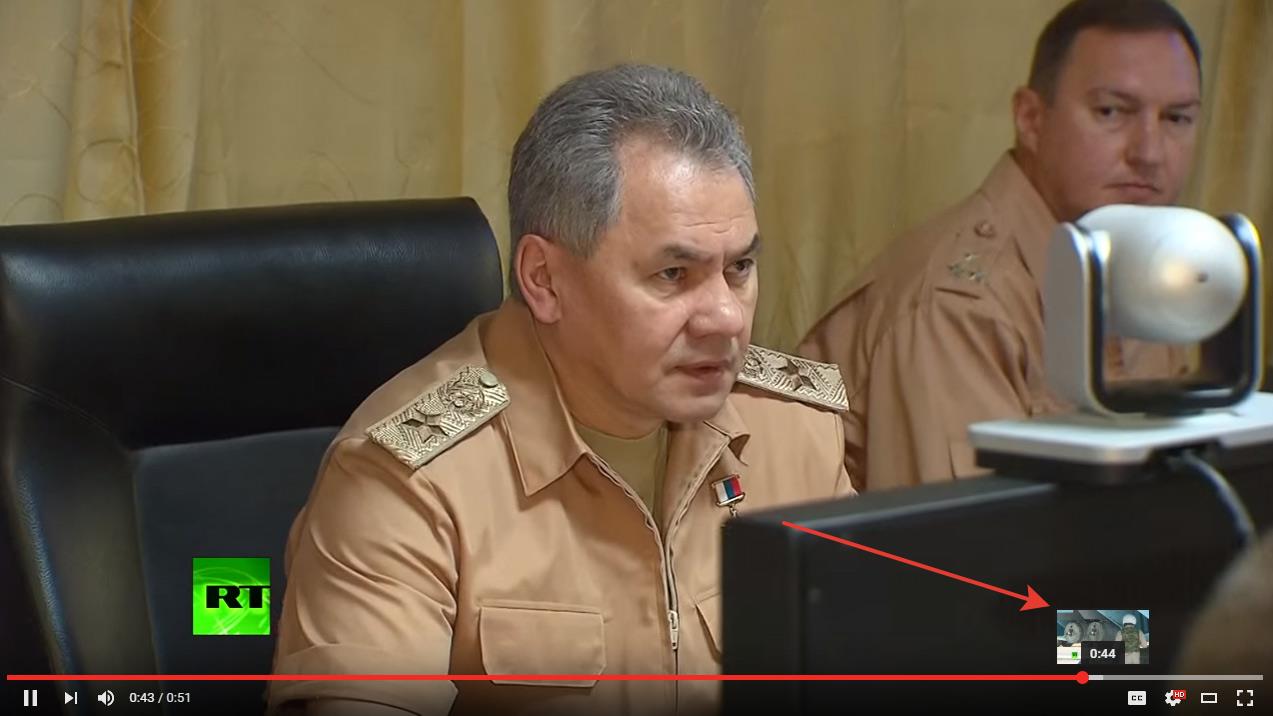 We would like to add that, even though Russia did not sign the convention banning cluster munitions, it is a party to the UN's "Convention on Prohibitions or Restrictions on the Use of Certain Conventional Weapons Which May be Deemed to be Excessively Injurious or to Have Indiscriminate Effects" (full text available here). Article 2 of Protocol III to the Convention bans the use of any incendiary weapons on civilian objects and air-dropped incendiary weapons on military objects in residential areas.
However, we have seen such banned use of RBK-500 ZAB-2,5SM incendiary bombs in footage captured by Syrian activists and media. Thus, RT's actions amount to covering up war crimes committed by the Russian Air Force in Syria.
Update: after we published this post, cluster bomb footage was restored to the RT video.