This post is also available in:

Русский
Читать данный материал на русском языке
In early October, "Islamic state" published a video showing captured Russians Grigoriy Tsurkanu and Roman Zabolotniy. Russian authorities evaded the issue of Russian captives: The Ministry of Defence denied the capture of Russian soldiers (using the fact that mercenaries aren't officially Russian servicemen). The Ministry of Foreign Affairs spokeswoman Maria Zakharova said they were trying to establish the captives' citizenship (even though the video was followed by numerous independent confirmations that the captives were, in fact, Russians), while President Putin's spokesman Dmitry Peskov said that the reports of Russians being captured in Syria "should be viewed with caution" and added that the Kremlin can't help "Russian soldiers" captured by ISIS in Syria.
Two months later, none of the MFA officials told if the Ministry did establish the captives' identities and if it was working with the international community to free the Russians captured by Terrorists. The MoD never conducted a rescue operation. The town of Shoula where Zabolotniy and Tsurkanu were captured was freed back in early November. It was followed by liberations of Deir-ez-Zor, Mayadin and Abu-Kemal, which had been ISIS's unofficial capitals after the fall of Raqqa. On December 6, the Ministry of Defence General Staff said Syria had been completely freed from ISIS.
On December 16, Russia's independent TVRain channel met Grigoriy Tsurkanu's parents and took a lengthy interview. Grigoriy's mother Valentina Tsurkanu told TVRain that for two weeks after the video showing the captives was published, "Wagner PMC" operatives lived at their house and denied them contact with the press. They tried to convince Tsurkanu's parents that the prisoners were being rescued and there was no need to take it to the media. However, two days before the Russian military officials announced the full defeat of ISIS in Syria, Grigoriy Tsurkanu's parents were visited by another "Wagner PMC" employee who told them their son had died of wounds while Roman Zabolotniy had been killed.
The so-called "Wagner PMC" is an unofficial (and most likely illegal under Russian law) paramilitary unit which has seen fighting in Eastern Ukraine and Syria. The group is allegedly bankrolled by Putin's ally oligarch Evgeniy Prigozhin, who is also running the infamous "St. Petersburg troll factory". According to an AP report, thousands of "Wagner" mercenaries are fighting in Syria, of which dozens have been killed.
The story of captured Wagner mercenaries who were first pronounced dead and then declared alive (adding that talks were underway on their release) is not unique. Since the start of Russia's operation in Syria, we were repeatedly contacted by Russian mercenaries' relatives who tried to find out what happened to their loved ones. In late November, we were contacted by the sister of Tamerlan Anatolyevich Kachmazov. She told us her brother was a "Wagner" mercenary and went missing in action in Syria after September 30 (note: we could not independently confirm he was indeed a "Wagner PMC" mercenary).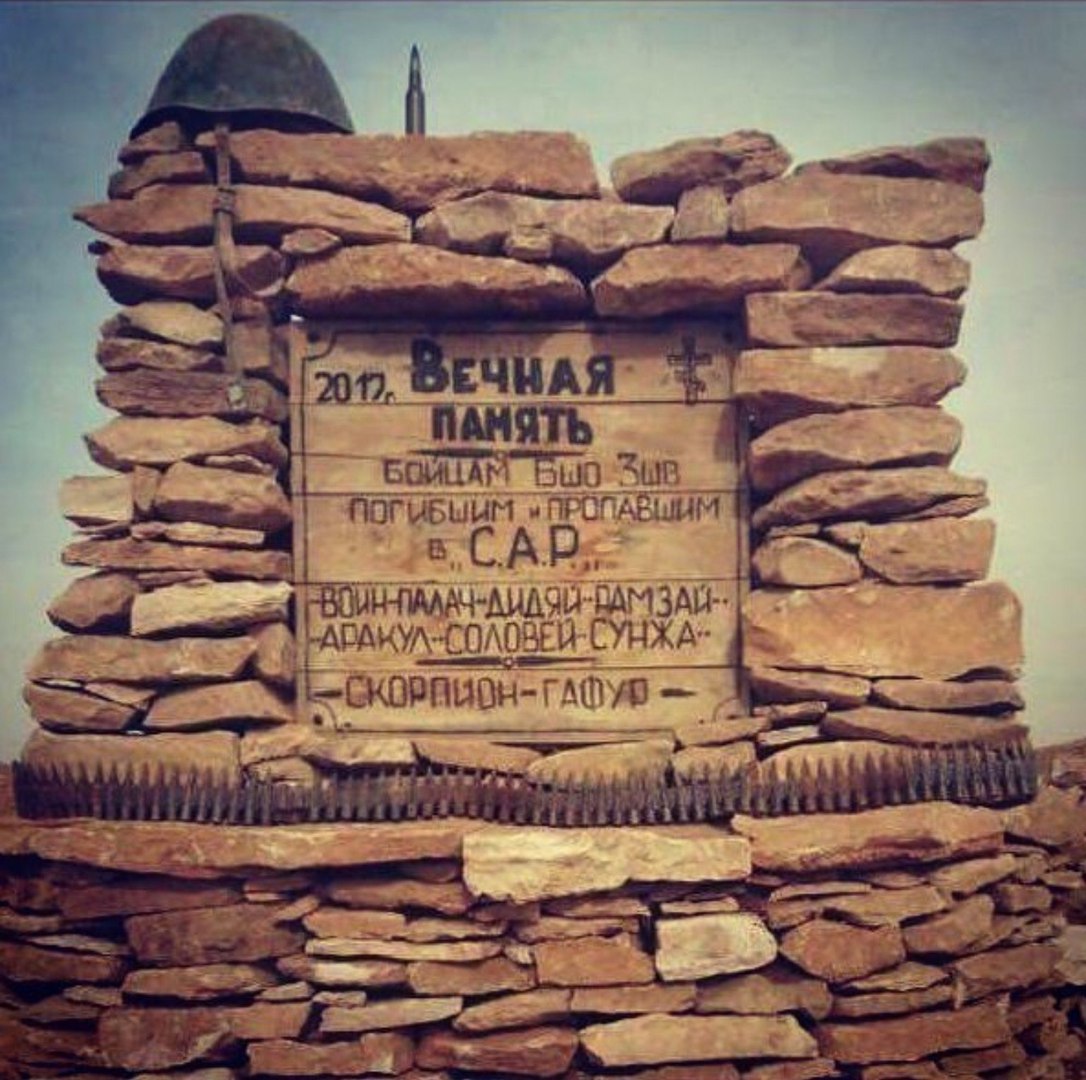 Kachmazov's sister sent us a photo of a "memorial" published on November 27 by blogger Anatoliy Nesmiyan. The memorial lists several callsigns, including "Didyai" — Alexey Nikolaevich Dedyaev, born in Donetsk, Rostov region, Russia. Dedyaev fought in Eastern Ukraine in a Russia-backed separatist unit "Patriot". Later he joined the "Wagner PMC" and was killed no later than September 8.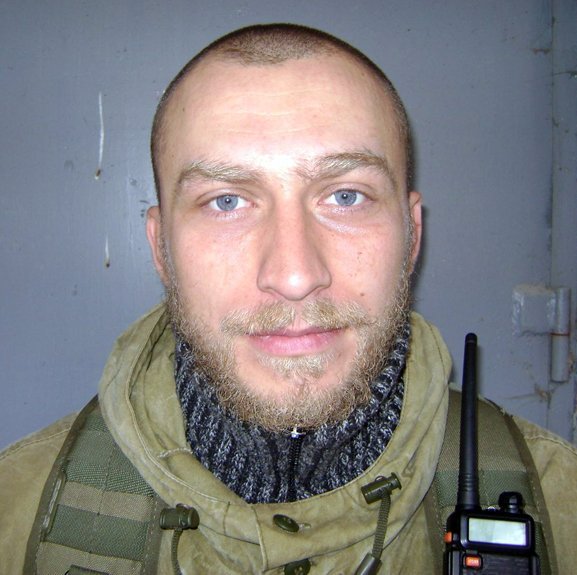 It is possible his body was in one of the photos of "Russian soldiers killed near Deir-ez-Zor", published by ISIS-affiliated "Amaq news agency" (warning: graphic images).
Another callsign on the memorial, "Gafur", belongs to Sergey Nikolaevich Karpunin. He was killed on November 1 during the battle for Deir-ez-Zor.
Tamerlan Kachmazov's sister told us the story of the attempts to find out her brother's fate. After 2 months of no contact with Tamerlan, his relatives went to the "Wagner PMC" base in Molkino. "Wagner" representatives told Kachmazov's relatives that Tamerlan's callsign was "Sunzha" — which was also present on the memorial. They said Kachmazov had been killed by ISIS terrorists in late September and his body had been burned.
However, Kachmazov's relatives saw several inconsistencies in the story given to them by "Wagner" representatives. Firstly, they told him that Kachmazov was killed on September 28 (on the same day Tsurkanu and Zabolotniy were captured, according to IS media). However, Kachmazov's relatives contacted him on September 30. Secondly, the people whose callsigns are on the memorial were killed on different days, although "Wagner" representatives told they'd been executed on the same day. Thirdly, they alleged the bodies had been burnt by the terrorists which is why they couldn't be provided to relatives. However, the bodies of several people listed on the memorial were in fact returned to Russia and buried.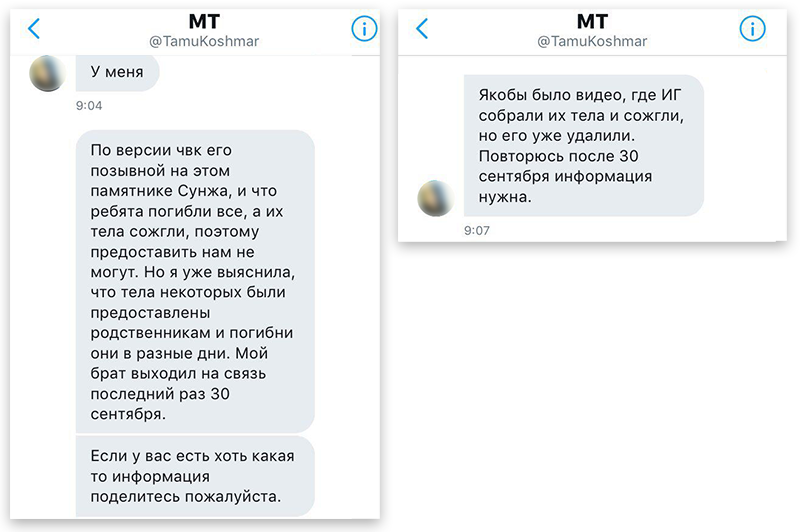 Kachmazov's relatives told "Wagner" representatives they'd contacted Tamerlan on September 30, meaning he couldn't have been killed on September 28. Then "Wagner" operatives suggested he was killed in another engagement which saw many casualties — one on October 8.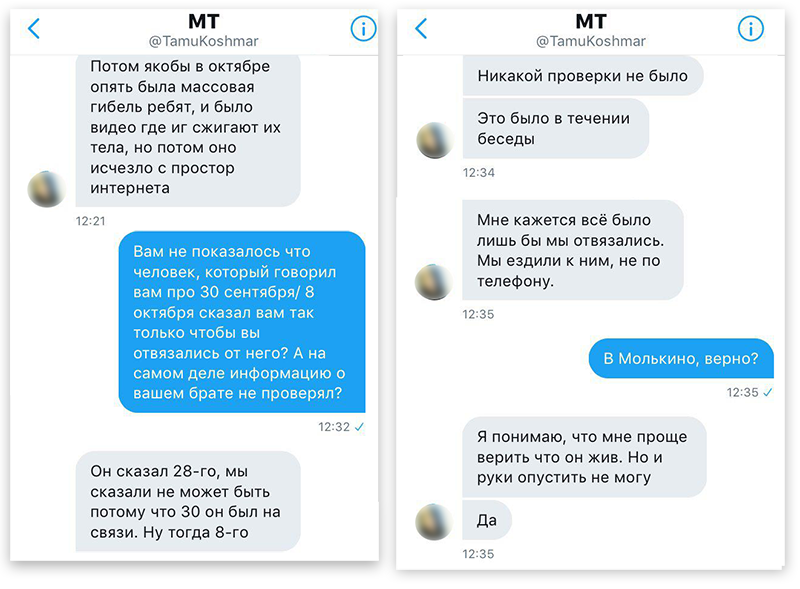 Tamerlan Kachmazov's relatives were left with an impression that "Wagner" leaders didn't have the slightest interest in the fate of their operative who went missing in action. Tamerlan's relatives don't believe the execution story because they learned it only when they came to the Molkino "Wagner" base on their own, when almost 2 months had passed since his alleged death or execution.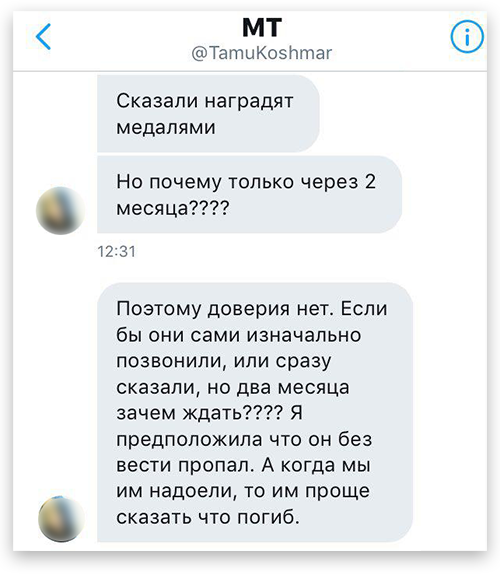 Tamerlan's relatives were offered a compensation payment, which they refused.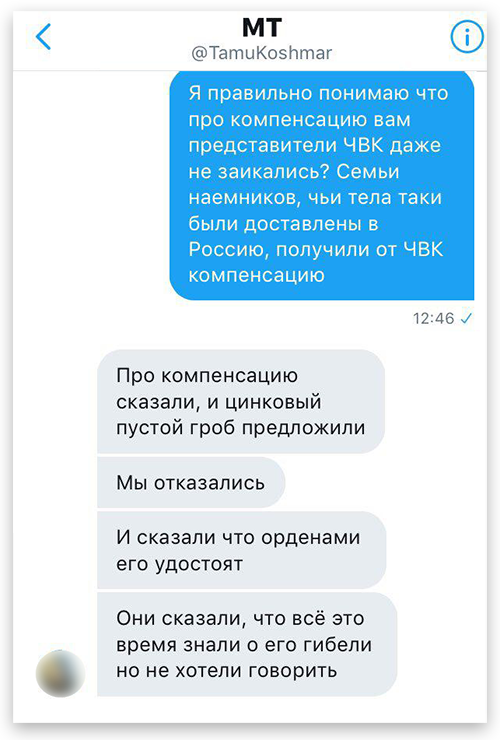 Apart from the information, we also were provided with Tamerlan's photos.
We found his profiles in Russian social networks VK.com and Odnoklassniki. However, we couldn't independently confirm he was indeed a "Wagner PMC" mercenary.
A week ago, Vladimir Putin said the Russian operation in Syria was over and the troops were being pulled out. Therefore, it is unclear what forces or units (if any) will perform rescue operations and/or search for bodies of Russians killed in Syria to return them home.